A while back, I picked up a M197A1 Converter Dolly. This thread will document my refurbish job on it. Its in serviceable condition except for the tires, which had large cracks in the tread surface.
My plan is to do about what I did to my M332 Ammo Trailer (
http://www.steelsoldiers.com/showthread.php?96196-M332-Refurbish
) and clean it up, replace broken/damaged/worn items, and give it a new coat of paint. I'll inspect the brakes and repair/replace as necessary.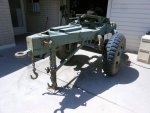 While I wouldn't call it rusty, it does need some attention before paint. Hopefully, most of it should be pretty straightforward and easy.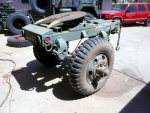 I have 4 nice tires to put on it when I'm done.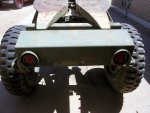 Rear reflectors. I like how they are protected.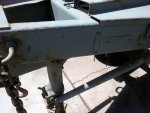 Cut off and painted over data plates. I don't imagine I can easily find a new M197A1 data plate.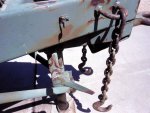 Broken off landing gear handle and bent retainer.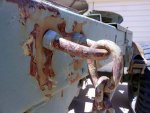 The U-bolts that secure the chains to the trailer are bent like something heavy was dropped on them.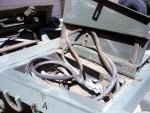 I like how the air lines are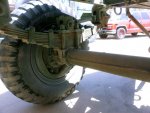 I think this is the same "ordnance" axle that is on most of the trailers.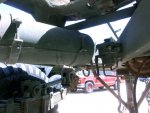 This dolly uses the same air/hydraulic setup like a M105A2.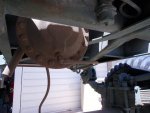 Brake components seem to be in good condition.