Moderator
Moderator
Steel Soldiers Supporter
That's right the Findlay Military Show has combined forces with the MVPA to have the national Convention together with the Armed Forces Day Rally "same bat time same bat station"!
If you had Vendor spaces last year you have squatters rights this year but need to send payment in by March 1st.
It will be open on Thursday, 14th but only to vendors or MVPA members.
As the map shows there will be vendor spaces where we used to park and camp, however the wash racks are open and I will bring two 11X15 bunkhouse tents that should fit the spaces for those that need a place to sleep.
And only one will be for sale for those who had to move last year!
SITE MAP
View attachment Scan_20200108.jpg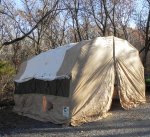 Just to get it started 15X11 pop up tent with case and floor Cots all parts there no rips or tears Storm cases
Last edited: