Well-known member
Steel Soldiers Supporter
Greetings- I've been reading the Steel Soldiers forums for a while, but this is my first post here.
I just purchased an MTVR from GP. The vehicle is a 2007, indicating 3,443 miles and 216 hours. I spent hours scouring the Inspection Reports and photos, and tried to pick the nicest one. The only material defect apparent at this time, is that the CTIS is flashing. I have an extensive background in motorsports and vehicle repair- I'm hoping I'll be able to get that sorted out.
I recently retired, and my wife and I intend to convert it into an overland expedition type vehicle and register it as a motorhome (motorhomes do not require a CDL to operate on public roads).
I see that hundreds of these things have been sold, but I'm not seeing a lot of information out there. I'm gonna have a ton of questions (I know not to ask insurance questions here).
I gotta head to the bank to wire the funds over. I've asked for an SF97, to facilitate titling it in my state. I'll need to complete and submit my EUC. I've requested shipping bids from GP. And I'm gonna have to submit a bill of lading to get refunded on the California state sales tax. Anything else I'm forgetting?
Are there shipping options apart from whatever GP is going to offer me, that I should be considering?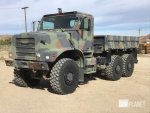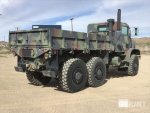 Last edited: