Well-known member
Steel Soldiers Supporter
In an effort to compensate for the power loss of running 16.00-20s (still a future mod), I started accumulating parts for adding a turbo to my NHC-250. The direction I'm going is nothing new as
@Lonnie
has already laid the ground work for the
turbo layout
I'm using, but I was also inspired by
sbkarmen
and
Sevin7
who also mounted theirs backward. Lonnie's routing solved some issues and checked some boxes for my install that lets me retain the factory intake and its cold starting features, does not interfere with where my heater ducting will enter the firewall by the PCB and doesn't require that I spend a month on an english wheel to make a cross over tube to fit between the hood and jake brakes.
Before attempting a turbo add-on I wanted to have several things in place so now that I have a
pyro and boost gauge
to keep an eye on the vitals, the
jake brakes
installed which would affect pressure pipe routing, and my
heater
location figured out, I'm finally ready to put the turbo on!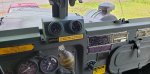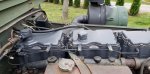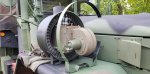 Typically my projects are completed before I do a write-up on them but this one is still underway so follow along and I'll update as I make progress. I'm a detail guy so I'll have plenty of photos of the parts, the steps involved, and the cool parts I got to produce to make this all work out!
All of my favorite car shows were cancelled back in May and June so I started the teardown in early May.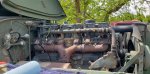 The muffler bolts wouldn't budge even after 3 days of soaking in Kroil and other things so after snapping off a reducer with the impact wrench I just yarded out everything in one piece. The manifold bolts came right out with just a few tight squeaks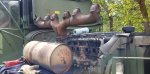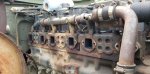 Shipments of part$ started rolling in such as the new-style pulse manifold, the Borg Warner BHT3B turbo, the silicone elbows and aluminum pipes, 5" exhaust parts, and some hose fittings.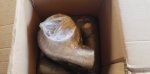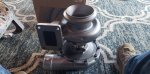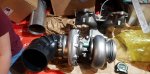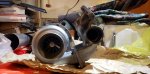 Last edited: