Tonight I went out and searched my barn and sheds for a decent donor passengers seat bottom cushion. Remember these trucks are very old I have had parts stored for 25 years and some are not as nice as others. Others are nice just plain filthy.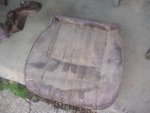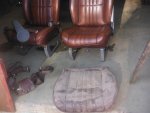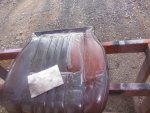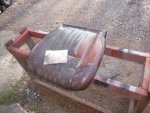 Rub-a-dub-dub. I think it will clean up just fine. It has been out of the sunlight in the 3rd floor area of the barn.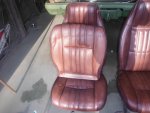 You would never know that was the same lower seat cushion. The old one didn't make the cut.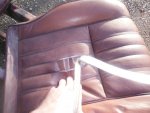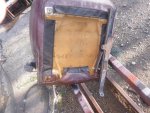 This new replacement is nice and solid on the bottom side also.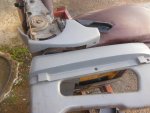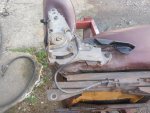 I don't recall CUCV M1009's having the right outer cable cover trim. I am removing the pedestals to paint them flat black. That gray is scratched and worn. Can't skip the details. Be Safe. Thank you for the positive support and encouragement. As I was looking I came across my emblem box. I collected all these emblems growing up in the automotive business.