Chaplain
Super Moderator
Steel Soldiers Supporter
http://www.everythinglubbock.com/ne...il&utm_term=0_e509ef1720-c181dd1231-319951273
CLOVIS, NM - Cannon Air Force Base officials confirmed Wednesday morning that the three airmen on board a U-28A plane were killed when it crashed Tuesday night.
The crash occurred approximately one quarter-mile east of Clovis Municipal Airport. In response to the deadly crash, the air force base released the following statement:
"We are deeply saddened by this loss within our Air Commando family," said Col. Ben Maitre, the installation commander. "Our sympathies are with the loved ones and friends affected by this tragedy,
The fatal crash remains under investigation. Identities of the three airmen will be withheld until 24 hours after next of kin is notified.
---
Below is the original story published Tuesday night following the crash:
Cannon Air Force Base officials said a flight crashed during a training exercise in a field near Clovis Municipal Airport.
The plane, which officials said was a U-28A plane and had three people on board, crashed around 6:50 p.m. local time on Tuesday.
The crash caused a fire that emergency personnel extinguished by 8:00 p.m., a spokesperson for Cannon AFB said.
"Names of the aircrew will not be released until confirmation of their status and next of kin have been notified," a Cannon AFB official told EverythingLubbock.com.
The cause of the plane crash remained under investigation.


----------------

Here's the USAF Fact Sheet on the U-28A Aircraft:
http://www.af.mil/AboutUs/FactSheets/Display/tabid/224/Article/104607/u-28a.aspx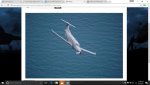 Heavenly Father,
We pray for those these airmen left behind. We pray for those who responded, who will investigate, and who will be burdened with the "clean up" of such an incident. Give to all that special peace that surpasses understanding which comes only from You.
In Jesus' name we pray.
AMEN.