Well-known member
Supporting Vendor
I'll be at the show and can bring most of the large item's I've got in the classifieds if the stuff is paid for. Medium tow bars, deuce/m37/CUCV/ and other parts.
Some things I'm looking to buy at the show:
m36 side rack assembly like pictured. I really only need just the 4 stakes for one.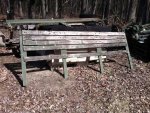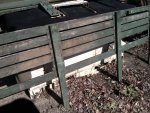 Good m35a2 front bumper, straight and not rotted.
Good m35a2 passenger fender (I've got a gasser fender but would like the multi style). A bit of rust is ok.
m59 or m215 dump truck cab protector
multifuel engine stop cable
16ft chain with pear links (BII for m35a2 w/w)
m37 passenger seat bottom
original yellow bridge plate numbers in good shape
Last edited: