I have a few questions on wiring and before I cook anything on my recently acquired S-250 shelter, I figured it's best to post.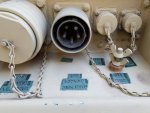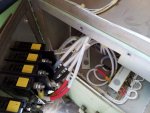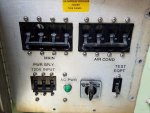 The outside plug says 120VAC GEN PWR
The wiring from that goes to the main breaker inside the unit.
It's an Airpax 4 pole 60 amp breaker.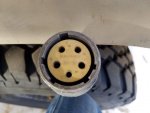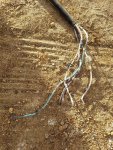 Cable supplied to hook up to generator is 5 wire.
A, B, C, Ground and Neutral.
Lines A, B, and C go to the breaker from the plug (via a terminal block).
There's also an Airpax 4 pole 15 amp breaker for the ECU (which wasn't included).
It appears the only thing even requiring 3 phase 208 would have been the ecu.
I have ECU's for testing, they are all 4 wire 208v (same as the outside ecu plug on this unit).
Everything else is either 120VAC or 28VDC.
So, other than setting my generator to 120VAC and powering things up, is there a better (safer) way to determine correct input voltage?