Living close to Tinker AFB I see and hear many aircraft. Most days we have B52s, B1s (not everyday), many AWACS and of course all the fighters coming and going. Back in the day we would even get to see the Space Shuttle riding piggyback.
Something we do not get to see everyday is Air Force One.
POTUS was in town the last two days. He arrived last night on the 757 and I didn't get a picture of it. It did fly within a 1/2 mile of the house. I first thought it was the USSS detail.
However I did get a shot of the motorcade. Is the turtle considered an MV? I wonder if they stopped at McD's or Subway for dinner?

This morning I got some shots of the copters heading out to pick POTUS up and this afternoon caught some of them returning with the POTUS.
Late last night they brought in the 747 and POTUS flew out on it just a few minutes ago.
Enjoy.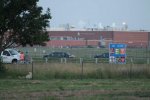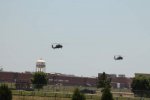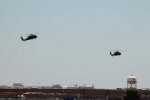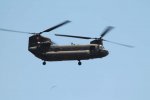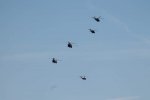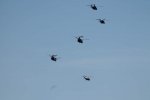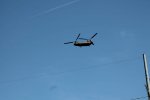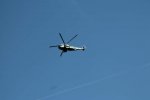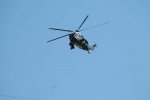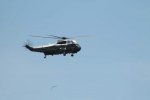 Last edited: