Well-known member
Steel Soldiers Supporter
This is a heads up to the MV community and those who use Home Depot to mix their military color paints. I was informed by the paint employee that Home Depot is migrating away from their dedicated computer program and will be using a web browser based program to mix paints starting this Fall.
This browser based program does not allow searching by "Competitors" for "Federal Standard" colors that we use to mix our colors.
You must have either a bar-code or paint formula to make your color and it will not be stored for future use unless you open a business account with them. I asked him to print the paint labels so I could scan them for future use he said said the machine will not create a scannable bar code unless the paint is made.
I consulted with the paint department team and managed to still use the old system to make the paint I needed that day. They said the roll out of this new system will be gradual but all stores have access to it now and are encouraged to use it. They will decommission the old system eventually and expect by end of the year. I created a business account and saved the known Behr colors listed in this thread to keep track of them for personal use. If this change happens permanently I'll publish the business name/email that I saved them under here so anyone can reference it to find the Federal Standard color again without a code or label. I have no relationship to Behr and/or Home Depot, I gain nothing from this, I just use their paint enough and want consistent color results.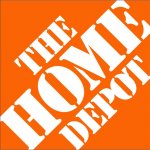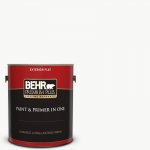 Code for reference if anyone wants to make and save their own list at Home Depot.
White...several

DesertTan 686A....33446

Sand ..................33303

Dark Sandstone.....33510

Earth Yellow..........33245

Field Drab.............33105

Earth Red.............31090

Brown 383............30051

Olive Drab............34088

Light Green...........34089

Green 383.............34094

Dark Green............34082

Forest Green.........34086

Black...................37030

Aircraft Gray.........36300

Aircraft Black.........37031

Aircraft Green........34031

Interior Seafoam Green.........24533

http://www.rapcoparts.com/manuals.html

- Paint prices

http://www.rapcoparts.com/padenew.html

- Paint Colors

http://olive-drab.com/od_mvg_odpaint.php

View FS Colors

http://www.colorserver.net/showcolor.asp?fs=33105

Another paint site:

http://www.milspeccoating.com/Federal-Standard-595-Colors-s/41.htm

Tip from MWMules:

UP Date 4/9/16

Remember a lot of the older posts with Behr #'s on the lids are not true FS they were color matched, so start with a clean slate.


Tell the Home Depot clerk the list of the FS codes in the HD paint computer is found by going under "Competitor Color look up" and selecting Federal Standard as the manufacturer then have them enter just the five number code.