Going through my PDP panel project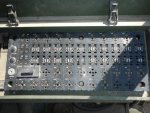 and I cracked open one of the GI circuit breakers. Looks like they have seen better days.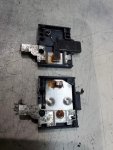 I think I'm gonna replace them with common BUSS type fuses.
I was checking the -24P parts manual to see what amperage and how many of each and noticed item #77 didn't list the amperage. All the others state the amp rating. 8, 10, 15, 20, 25.
So what are the #77? 5 amp? 30 amp?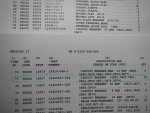 I googled the part number and the few places that gave the amps said 15A.
Just confused as there is already a 15A listed
There are a good amount of them needed. CB21, CB23, CB41, CB44, CB49, CB71, CB76, CB79
I don't have access to the truck to pull the CB and look for markings.
Anybody know for sure or can look at theirs?