Hello
I just picked up a neat trailer with generator. Originally it came with two 5kw generators wired to a switch box. Apparently the DOD needed more generators in the 90s so they came up with these commercial trailer mounted generator set to supplement the MEP series. The trailer is really neat and uses the same wheels as a CUCV which is why I wanted the trailer. Originally they had a nice hydraulic surge brake like the M-101a2 trailers, but someone took that off and welded the pintle right to the front of the trailer. That made it easy to tow behind my truck, but I think I'll search for the hydraulic actuator and put it back. The parking brake cables look rusted and don't seem to move. I took some pictures with the measurements for anyone looking at one of these trailers. It appears to have a military trailer plug as well as a 7 pin round trailer plug so it might work on civilian and military trucks. One reason I got the trailer was to have something cheap to put the S-250 shelter on if the generator wasn't salvageable (looks like it could be a runner if I can find the schematics).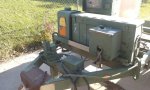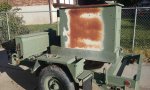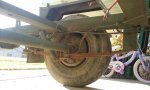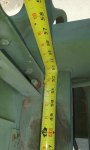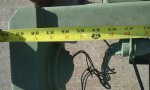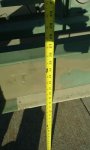 The generator itself uses a single cylinder deutz diesel engine. It looks like this one has a few things that need repair before I can try and fire it up. When I open the control panel I see several disconnected wires. Anyone have an idea what they hook to?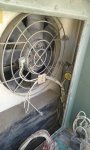 Next question, is this fuse holder for the convenience outlet original?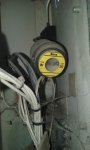 The control panel itself seems to have a wire off near the start switch.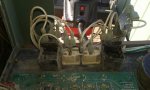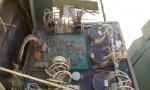 In the rear access door there is a wire hanging with a part on it, almost looks like half a diode?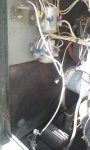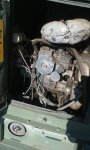 There is a cut wire under the trailer, it comes out the bottom of the generator by the power cable and looks like it goes to the fuel tank. The wire is red with a shield and two conductors. Is that to a sensor of some kind in the tank?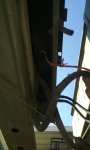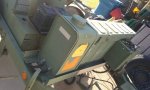 There is an access port in the back for the air filter, but is there supposed to be some kind of a cap on this or does it just suck air in the back around the filter?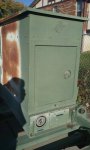 I'm hoping there are others who have found these unusual generators that might be able to help me figure out what the unhooked wires and some of these other issues are. I've looked all over and cannot find the manuals anywhere which will make troubleshooting the wiring very difficult.
Last edited: