Hi,
we are located in Westgermany near Münster and owned since 1997 an Ex-Army M1008.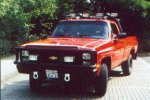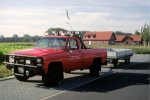 He got 2000 new color as Show-Truck for our small metalworkcompany. Than after we closed it in 2005 he still wait in storage the rebirth in 2020. Before we bought the M1008 had we restorated an M38A1 in 1986 unfortunatelly we sold this car after Restauration as we had no possibility to storage this one. This should not go on with the M1008 - so it standed a long time in our private garage.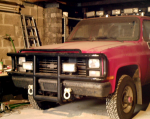 Some things lost in this time of long storage but nothing what was not repairable. The first we done was the complete overhaul of the engine.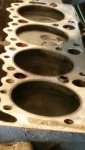 also the TH400 was overhauled ourself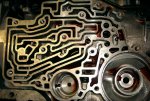 the last which will done ist the repainting in original color and got new seats.
In Juli 2020 got we the new streetlicence for him - it was not really easy as we have here a strong emissioncontrol.
On the Road again....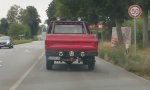 Actually we still in work of some little things like the defect glow plug controller.... seems something which lost often. In the years before storage we changed 1 time this controller and also after storage now it is out of work. Much change to manually glow system. We doesnt descide this until yet. And there was some other lost like one generator was lost complete and the other - just new before storage had an defect generatorcontol (i hope i used correct terms as my english is not often in use...) also the Radiator was lost and we changed at least the complete Fuelsystem after 15 years in storage. The ramprotection and rollbar coming of own workshop. They was licenced in 1997 and will today not more allow in Germany.
The M1008 in 1999 with original color just before new painting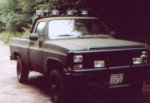 All the years in storage we be sure to come up one day on the road again for using the Pickup. SInce we had again horses it was now the right time to give him this new job in releasing our famely car - a Volvo XC70 of this. Sure this one is also able to do that job but who know about the dirt of this work will like to use a car out of any car carpet ....
I want to say also thanks to let me join in this nice group. Seems to be a lot of competent users here around.