Well-known member
Steel Soldiers Supporter
Clean spindle.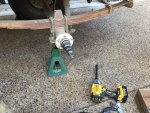 Brake Part numbers. Labeled left and right.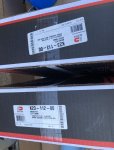 Now is a good time to step back from the trailer and see which side the tongue is on. You know, so you don't put the brake on the wrong side like I did. Just FYI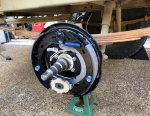 Here we go, glad I caught it before I put the hub on.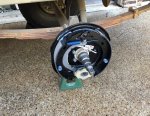 Once the inner bearing was packed and set into the inner hub race and grease seal was pressed into place, the hub slid on to the spindle with one good push once I was sure it was lined up. Washer, castle nut and castle nut cap on, cotter pin in, tap the cap on and done!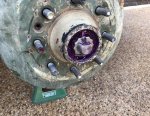 Hub rotated freely, can hear a little drag, but I suspect they will seat just fine after their self adjusting stage which is something like 40 cycles of braking from 40 mph to 20 mph with time to cool in between.