Chaplain
Super Moderator
Steel Soldiers Supporter
Saw this article about an F-117 Nighthawk being retired to the Ronald Reagan Presidential Library and realized we have not yet started a dedicated thread for this aircraft.
So.... here we go ! ! !
We'll start with these photos and their source article: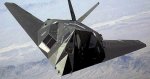 .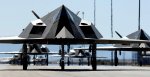 https://www.airforcetimes.com/veter...AIR&utm_source=facebook.com&utm_medium=social
[h=1]Restored F-117 Nighthawk coming to Reagan Library[/h]
And here's a WIKI Link about this wonderful bird:
https://en.wikipedia.org/wiki/Lockheed_F-117_Nighthawk
And a look inside her structure: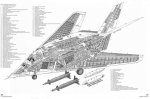 Feel free to add to this thread.