Our
Spring 2019 event
was very successful! So to follow that, we're having our Fall 2019 Utah Military Vehicle Meetup & Swap Meet to take place at the Ogden, UT Smith & Edwards.
The official Facebook event:
https://www.facebook.com/events/2454266591454546/
This is a 1/2 day get-together where we will buy/sell/trade our parts/gear/vehicles or even shop at Smith and Edwards. We'll talk, check out each other's rides, tell tall tails, have lunch inside at Smith & Edward's burger bar (FYI: it is CASH ONLY), interact with any/all public visitors and go our separate ways in the afternoon.
Bringing or owning a military vehicle is not required but is encouraged!
Bring your truck, or trailer, or just your interest and camo hat (or buy one at Smith and & Edwards!)
Date: Saturday, October 26th, 2019
Time: 11am - 4pm
Where: Smith and Edwards (their original location), 3936 UT-126, Ogden, UT 84404

See the below map for the planned parking location

Dress appropriately for the weather, and we are close to Halloween so feel free to dress up.
**Park at the northern most end of the parking lot by the road and gamma goats.**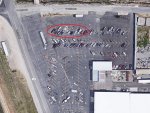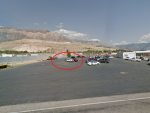 Please use the rest of the thread to let others know if you're attending and/or share items you could bring, or let fellow attendees know what you are looking for.
Last edited: