My 4x4 and lock up and intermediate gear selector is not working. Cab tilting was not in my future so i took a look at the panel under the gear selector. In my Flu419 I can drop that panel with 4 screws in each corner.. remove the black rubber.
unscrew the hydraulic knob and main power, diagnostic plug, trailer brake etc.
Rotate and angle the access plate, I had to remove the engine cover and wiggle the gear selector a bit but it came out.
Hope this helps other people with cab lifting fear.
Later J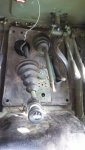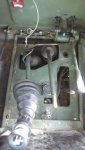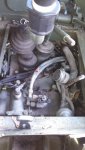 Last edited: