Well-known member
Steel Soldiers Supporter
Fall of 2019
Should make some nice forage. Are you guys able to combine that far north?
The edge of the boreal forest is less than 100 miles away but we're lucky enough to be in good soil. You'd think I could spot a Combine in the last week but I guess most areas aren't dry or ripe enough yet. They're cutting it close with the forecast we have rolling in. Looks like a good weekend for camping!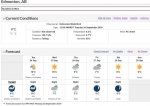 From Bartley to Beerly to big bales on the bay, this 15 acres is in the wrap. 75 reasonable bundles of camo crop weighing in around 1400 lbs. each. Since it's in the wrap we can talk,.....for an oops crop, it's a nice crop.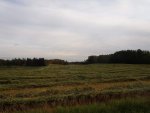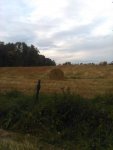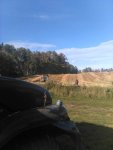 The garden vegetables weren't much to speak of. Too cold too long, too wet too long so the Tom Green look alike got on his tiller and got it ready for next year. Yes sir, garden season is over and quick pickins' meant it was time to play. Goose helped out again and had 2 new drivers take the wheel.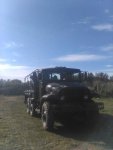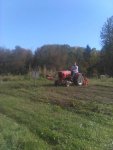 Merle sir I sure wish we made it to California. We missed half a year of earning potential with rain so I should have booked out of here June 16 and taken those 53 days of rain on the coast. If it's going to be raining, it sure would be nice to have an ocean near by. We've kept it quiet but the last 19 days here have been spectacular.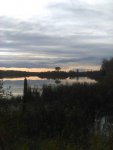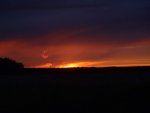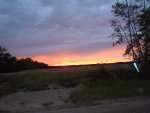 Even the critters were having a good month with the gate guard blending in better every day.
Can you see him?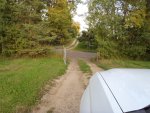 How about now?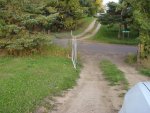 Get the gutters cleaned, the drainage checked, pull the freezable stuff out of the trucks, Check the anti-freeze, get the winter rubber ready, cut more firewood....much more firewood.