2 Star Admiral
Steel Soldiers Supporter
Howdy,
Generator connection choices.
For safety of yourself, family, equipment and utility workers, properly connect generators.
Some methods can be do it yourself to a certain point. Electricians and your Utility will be involved as well.
Laws vary from state to state, and from country to country. You obviously need to do your homework with what is required for where you live.
Maybe one of the easiest methods would be a interlock kit. There are many manufacturers out there. Some times its even easier to build it in from the start. Existing work- you can see if your current electrical panel has a interlock kit available. The interlock plate slides into position to let your dual pole generator feed power the panel instead of the main service breaker. The interlock makes sure only one of them can be ON.
There are lots of ways to connect a generator. You want to do it correctly and safely.
Power panel interlock =
If you have a mainstream panel (GE, Square D, Siemens, etc) there probably is a interlock kit available. It makes it so the main circuit breaker has to be off for the generator breaker is on. The only limit would be the size of dual pole breaker which fits in your panel.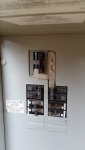 Break out generator panel =
Other methods are through a generator transfer panel.
They are sold by different manufacturers and come in many sizes. To me, they are limiting by the number of spaces of what you could connect.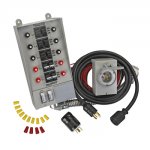 Other methods are through a behind the meter device.
This works well for existing service. A special collar is placed behind your utility meter. Most times this can be installed in about 5 minutes. They are in a 30amp and a 50amp connection size.
Generlink
is usually sourced through your utility. You simply use your electrical panel circuit breakers for what you want running. (NOTE; to the size of your generator )You use a special cord connection at the bottom of the collar.
(Through my local utility)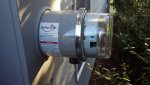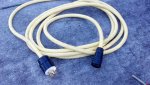 For larger connection and for larger amperage service
PSP Products pdf brochure
,
electromn info pdf
is a product which is similar to the Generlink product. A special collar is mounted behind the meter.
Below is my central farm distribution with a TC-200M26W shows a continuous generator rating of 40KW and a peak of 48KW
(Through my local utility)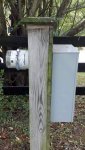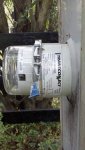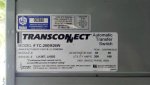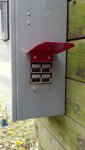 Other methods are through a DPDT switch. (double pole double throw) manual type switch. They too range in manufacturers and amperage. They also come in a full automatic type transfer switch.
There are of course many other ways to make a connection. Just do it correctly. Keep the linemen alive!