Moderator, wonderful human being & practicing Deuc
Staff member
Administrator
Super Moderator
Steel Soldiers Supporter
Supporting Vendor
So I have a Haldex N50011H, which I believe is original equipment for MRAP and perhaps M939 series trucks.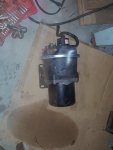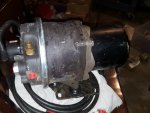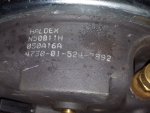 I'll be installing this on my '87 M35A2C.
After reading up on various threads (
https://www.steelsoldiers.com/threads/air-dryer-for-an-m35a2.65682/
), I have questions:
A. I looked all over the web and don't see a Haldex wiring connector out there. I'd like to build a jumper harness to get power to the heater. Are they out there? Image of my connector below.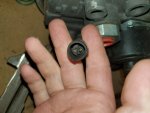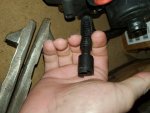 B. Does the heater on this dryer cycle thermostatically on it's own, or do I need to put a thermostatic relay in line? I see people here on SS saying if the heater is on all the time, it'll burn up quickly.
C, Jeepsinker did an excellent video on installation of a Haldex Purest on his A2 on his YouTube channel and he added a pressure relief valve. My unit has what looks like a pressure relief valve already on it. Is that what I'm seeing and if so, I assume that means I don't need a pressure relief valve plumbed in?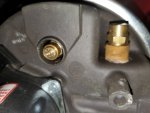 Much thanks