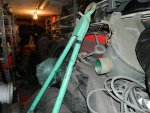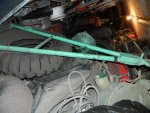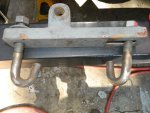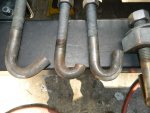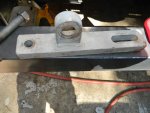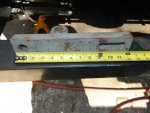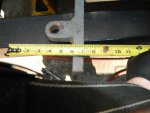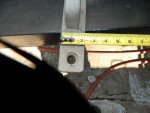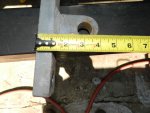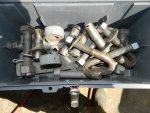 I don't know if this is the right place to post this but I'll give it a try here.
Someone recently asked me if I towed a regular truck with my deuce and how did I do it. I said yes, and here is what I used. The first couple of pictures show the original tow bar I made to bring home my first deuce. It is made from "Triple X" pipe and about 7 feet long. The ends go to the bumper mounts of the deuce. The other pictures show the brackets I made up to use along with the tow bar to bring home other trucks and even another deuce ( the mounts where missing) . They are made from 1" thick by 2" wide by 12" long steel flat bar. The "J" bolts are from 3/4" stainless steel round bar I made up and bent. The different shapes are for different types of bumpers. This set-up can be used with the military tow bar system to tow almost any truck with a pretty flat front bumper. I used it to tow a Chevy with the rounded bulge front bumper and it worked fine.
Hope this helps "AZK" .