Blending gasoline at 20% with WVO has worked pretty good for the last 6 years for my old 6.2L Detroit Diesel engine; however, going over 20% increased the likelihood of injector pump failure. So, I recently made up sample blends and put o-rings: Buna-N 70, Silicone 70, V75 Viton in them and left them to soak.
Stanadyne DB-2 injector pumps use both Buna-N 70 and Silicone 70 o-rings. I found in my experiment that Buna-N 70 o-rings can handle blends containing up to 50% gasoline; however, I also found Silicone 70 o-rings will swell significantly in blends containing 40% or more gasoline; whereas, blends containing 30% or less gasoline will not swell either o-ring; and V75 Viton will not swell. Please photo below: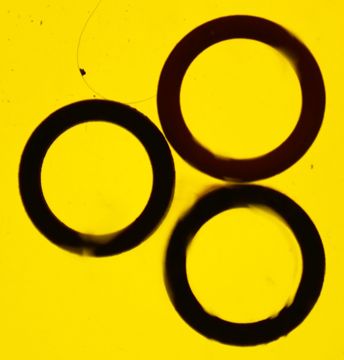 Source:
How much is too much gasoline in a waste oil blend?