Hello
I picked up a small trailer mounted H1 heater this summer. I believe it was an air force unit used to preheat engines and shelters. It is NSN 4520-01-135-2770 P/N: 8227100 manufactured by Hunter back in 1983. It uses a single cylinder lister diesel engine to drive the burner unit.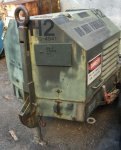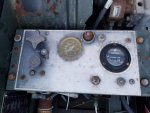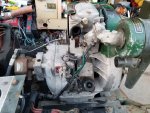 When I first got it I was able to get the engine running, but someone had broken off the power wire on the ignitor coil. I was able to solder the wire back on and repair it.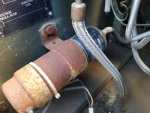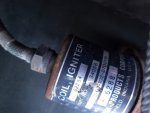 I fired it up again and turned on the burner and it fired right up for a few seconds and then acted like the engine was starving for fuel. It appears the old barnes pump on it is dying.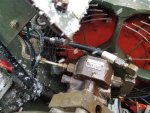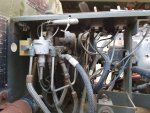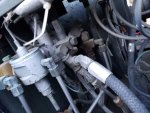 I noticed people were selling similar heaters but with an updated pump on them. It looks like it would bolt right on as long as you were able to get the adapter that bolts to the engine. I was lucky enough to find one with the block and shaft adapters.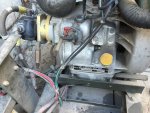 I installed the new adapter and was trying to figure out the piping, but the new one seems to have a lot more ports on it than my old one.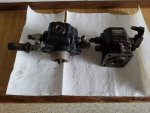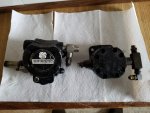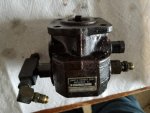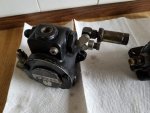 Here's a fuel diagram for my older model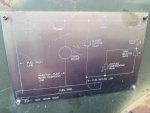 Does anyone else have one of these heater? I've searched and could only find the TM for the older gasoline engine powered model. I'd like to find the TM for either model, probably will need the fuel diagram for the newer one so I can hook up the pump. As near as I can tell, the tee with the flare fitting is the fuel inlet. The tee with what appears to be a check vale seems to go to the nozzle. That leaves a port that suntec says would be for a pressure gauge (the fitting is cut off on the new pump, will need to remove it). There is also a port for return pressure, this newer pump appears to also have a pressure regulator built in. If anyone else can offer some expertise it would be very much appreciated. I wish I had gotten to this a few months ago, it's a little late now. This is our first big snow of the year and we've had over a foot in the last couple days.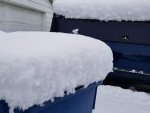 Also looking for a muffler / exhaust if anyone has a lead on one or ideas to route it over to the orange exhaust hose that goes to the burner chimney.