I was wanting to buy a heavier duty bumper for my M1009 but could not find what I wanted exactly and also could not afford to buy one that was close. I decided that to get one like I wanted I was going to have to build it myself. The problem was although I had a wire welder I had never fabricated anything this big from scratch. I had only used the welder to repair implements for my tractor and various other small projects. Also since I did not have any drawings or measurements to build from I decided to use CAD or Cardboard Aided Design. Cardboard is a lot cheaper than steel and once designed the cardboard is used as templates to cut the steel.
The following thread will document my process.
As it started, there was nothing wrong with the original bumper and guard but I wanted something more heavy duty. I removed and saved all the original bumper and hardware so if my grandson wants to return to original he can when he inherits the vehicle.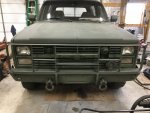 Bumper removed and beginning CAD design.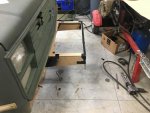 Originally the bumper stuck out too far after looking at it and I had to cut it back.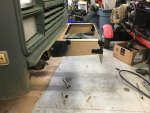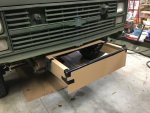 Last edited: