Well-known member
Steel Soldiers Supporter
I'm starting this build thread to keep myself reminded of what I've done to the vehicle and plans I have for the vehicle. When I can, I try to help people on this site with their vehicles, and one of the best ways I have learned how to do something for my military vehicles is simply observing others' build threads. Hopefully, this will help someone with their build like others helped mine. PICTURES help me much more than anything, and I try to take pictures to show what I've done.
This is going in the "CUCV Hot Rodding and Modification" thread because I will be doing several taboo non-stock mods to this vehicle because I plan on keeping it for a long time.
To start, I have previously restored a M1009 CUCV and several other MVs.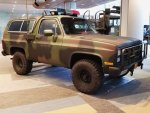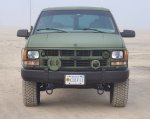 When I first got into this hobby, my father strongly recommended I purchase a CUCV contact maintenance truck. It only took 5 years for me to finally listen to him and get one.
I purchased this 1986 M1031 off GovDeals from a small county in Georgia, and, as usual, the pictures were terrible at showing condition of the vehicle. It was sold as INOP, "Needs high pressure fuel pump. Truck was running until pump went out." The auction price it sold for reflected the operational status.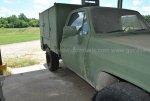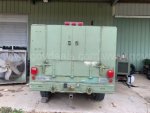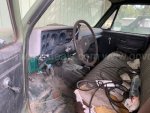 The pick-up started bad as I had issues with the winch on my trailer. Something I hadn't seen before, the winch power cables corroded internally to literally dust and I had to cut around 2 feet off each end to find clean wire to send to the battery terminals. What I found odd is that I used the winch less than a week earlier without issue. Other than that, pick-up and loading was uneventful. (You may notice that the vehicle is loaded all the way to the front of the trailer. I had a load to pick-up afterwards that went behind the CUCV and distributed the tongue weight back.)