M1101 tongue modification and height adjustable and LINE-X
Hello everyone I ran into a problem I'm sure many of you had before. My M1101 was way too high for my truck and I didn't want one of those large plate receivers so I basically removed the entire pintle and surge break setup and welded on an adjustable height mounting hitch that can accept pintle or ball. I have attached some pictures as well.
Parts cost me $80 and I did the welding myself.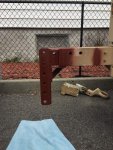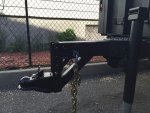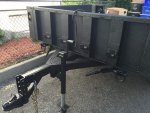 Last edited: