In memorial Ron - 73M819
Steel Soldiers Supporter
Read through several of the "which paint number" threads and read part of David Doyle's section on markings and paints. The only thing I now know is that I am not the only one guessing and confused.

​
Our M51A2 was presumably built in 1973, right in the period "early seventies" when some marking systems changed and just before the camo-schemes came into being.
The truck shows the following marking:
small black stars on both doors (pics 1 and 2)
the number 5D7896 painted in black on the driver side of the hood and the passenger side of the bumper (3 and 4)
a white X in a white circle on the side of the hood (pic 3), any idea what this is for?
some temporary number on the passenger side, front panel of the fender (5). Round circle plate on top of the fender with attachments for number plates. Above orange letter G, below in black 0 and 1. These numbers are quick removable, so presumably any temporary number for when driving in column???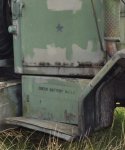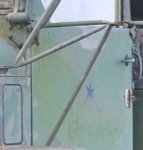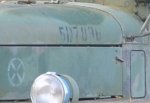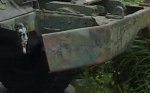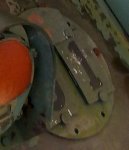 The truck was assigned to the 386 Engineers Battalion and transported to Europe, maybe direct, maybe as part of a Reforger exercise in the mid 80s.
My questions about the history of this truck ended in nothing last time (2 years ago) but I am starting up the questions again.
What do these numbers 5D7896 mean? I presume 5D means 5-ton dump.
Are the stars original or latter added; especially the drivers door is not really straight and is the glued on type, not painted?
The lettering is all in black as opposed to white: original or later changed?
What do the removable letters indicate?
Given these numbers, year of built 1973 and stationed in Europe, any educated guess which color this vehicle should have?? The brownish olive drab versions do not seem to fit, but what else?
Last edited: