Most folks know the MEP units with brushless genheads make clean power. However, I've always wondered how clean.
I used a Rigol DS1054Z scope with a Micsig differential probe to do the measuring and screen captures. (So I don't blow up the scope)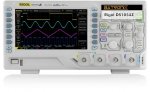 For baseline reference, here is incoming power to the house. Pretty clean with slight clipping at the peaks.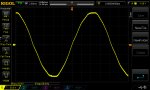 MEP-802a: The 802 was loaded to 3kW pure resistive load. The waveform is pretty clean with some "peakyness". All in all not bad.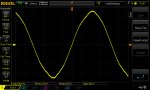 For comparison, a Honda EU2000i inverter generator: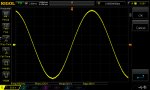 A Xantrex ProSine 2000 inverter: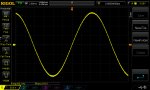 A Xantrex ProWatt 600 inverter (this is a cheap pure sine wave inverter):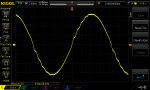 And finally a Vector MAXX 700 watt modified sine wave inverter: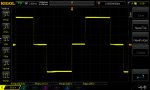 Overall I would award highest quality output to the Xantrex ProSine 2000. It has a heavy surge capacity (4500watts) and it reacted quickly to the load changes without distorting the output. 2nd would go to the Honda EU2000i. Its steady state output matched the ProSine, but had some clipping when big loads were applied. You can't really fault the generator too much, the mechanics of the engine just can't react as fast.
The MEP-802a came in 3rd. Not quite as good as the first 2, but still good or better than line power is some cases. This is really splitting hairs at this point. The practical reality is the 802a is just as good as line power, the Honda or the ProSine.
The Xantrex ProWatt 600 was about 1/10th the price of the ProSine and it shows in the output. The distortion remained regardless of load. It's not terrible, but could be better.
The Vector 700 is clearly the worst of the group, but I threw it in for comparison. Actually for a cheap box store inverter, its output holds very steady and is only limited by the nature of it being a modified sine wave design.