After spring cleaning my 803a and finding varmint nests (and recent rain after cleaning) I've began the process of moving it indoors.
I was going to build a structure but I have a spare S-280 Shelter that I think may be a perfect fit.
I'm seeking thoughts as to why this is (or isn't) a good idea.
The measurements work, gen set fits through front door and there's 22" clearance on each side,and over 30" clearance front and back.
The shelter has a vented front door, a vented back window, an open vented ceiling, and a side hatch for cables, hoses, etc.
It also already has a breaker panel (which I'd rewire 3 phase).
I'd probably do a rubber floor (garage tiles) and mount the genset to the structure so I could move it if required.
Operator panel to the back (more lighting) and fuel tank to the front (easy access to fuel at door).
I'd add the remote start wifi setup and mount an external wifi antenna.
Also solar panel on roof to keep batteries charged.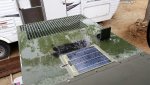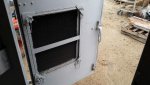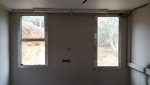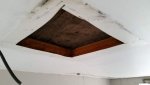 I may use the open hole in top for an electronic exhaust (or fan) to increase cool air flow in summer, have not researched options yet.
The S-280 has a polyurethane foam core with aluminum skins.
I'll clear enough space to extend exhaust or use the existing opening.
Aside from testing it out, I have no way of knowing if it will make less noise, have adequate air flow, etc.
Open to any thoughts and suggestions, thanks!