Hi folks, new here but have been running an 804A on a 20-mile Off-Shore lighthouse restoration job. Our donated 804A alternator has given up the ghost. Been using two 12V chargers to keep batteries up but need alternator. hopefully these photos help identify what brand this is.
Searches for what is printed on a tag on it have come up with nothing so far.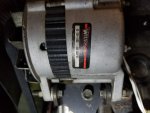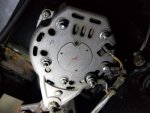 Second issue is random RPM drop-outs or a slowing down. Seems to be when very lightly loaded. Do these have some sort of semi-sophisticated speed control tied to the frequencysetpoint?
Thanks for any help.