I suppose this is where i post all the stuff I do to my truck. First of all, this is going to be my first MV, and it seems i was bitten by the Green Iron Bug. Other people really just don't understand it, except you guys... It is also similar to BRD (Black rifle disease) in which i am terminally ill, other ARFCOM members are already aware.

This weekend (12/7/13) I will be recovering my 1970 M35a2 WO/W, LD-465-1c (with added D-turbo), air shift TC, hard top, troop seats, cab heater, manifold heater from Coleman's Surplus in Millerburg, PA. I got a heck of a deal on it! It seems it was last serviced/overhauled at Letterkenny Depot based on a tag and repainted CARC in 1989, but i will submit my info to CARNAC's VIN info thread.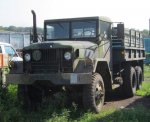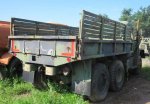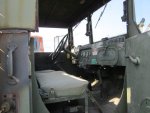 The TM's have kept me busy, I just learned how to use the 3-way light switch from them

. I have read many recovery threads on what to expect. At least I know it starts, drives (i was in low gear only <newbie>) and stops well from my test drive 2 weeks ago. I plan on bringing tools, 1 gallon of Lucas Oil to top off anything that is low, Dot 5 brake fluid, brake cleaner, PB blaster, jumper cables, tow straps, light bulbs, Maryland transit plates, winter coveralls, tire chocks, tire pressure gauge (I wish i had a glad-hand air hose to fill them just in case). I also plan on changing out the primary fuel filter and maybe the secondary before the 100 mile trip to Hagerstown, MD. From my previous experience as a Benz tech i will fill the primary filter canister with ATF upon installation to clean the injectors. Anyone else do this? I appreciate all input.
Last edited: