Military Truck Work / Backup Lights Kit, 12-volt or 24-volt
Those Military Guys would like to introduce our newest product –
Work Lights / Backup Lights Kit, either 12-volt or 24-volt.
This kit will allow you to illuminate the area behind your truck to make nighttime loading/unloading easier than ever. It also allows you to flip on these rear-facing lights to illuminate the area behind your truck when backing up during low-light conditions. This is truly an easy and inexpensive way to solve these problems.
Included in the kit is everything you will need to install these two durable, rubber-housed lights to the rear of your truck. The lights easily install in two existing holes below the taillights – no drilling needed. The toggle switch can be installed in the dashboard or any convenient location.
Parts in the package:
- Two durable, rubber-housed Halogen lights
- 12-gauge electrical wire
- Military grade toggle switch with ON/OFF faceplate
- Waterproof vinyl rubber boot for toggle switch
- Electrical connectors
- Heat shrink tubing
- Installation Instructions
12-volt/55-watt Kit $60
24-volt/65-watt Kit $65
plus shipping
You can order this item using PayPal or your credit/debit card.
Our PayPal I.D. is
thosemilitaryguys@gmail.com
You can contact us at (909) 703-1400 or
thosemilitaryguys@gmail.com
Our website is still under construction, but will be up soon.
Thank you,
Those Military Guys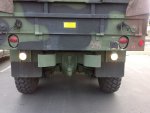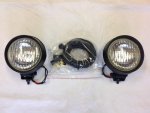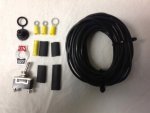 ​
Last edited: