I'm mounting my S250 shelter into my M105 trailer so it can be used as "tool storage" for when I go on my "Great Adventure" .
It needed to be strong enough to hold the weight of the shelter and all the tools securely to the trailer frame.
So far I have the metal flat bar (1/2" X 1-1/2" stainless steel) drilled and cut, and just finished cutting and drilling the brackets. Now I need to weld them up and bolt it to the trailer frame.
Here's some pictures of what is going on.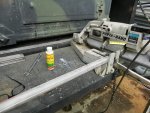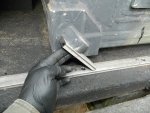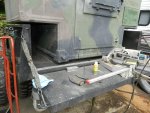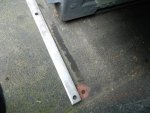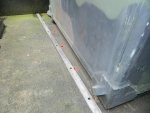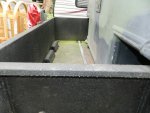 In picture two you can see one of the small brackets. There will be another forming an inverted "V" .
In picture six you see the room I have in front of the shelter. There will be a diesel fuel tank mounted here with my MEP 2KW generator mounted on top of the tank. Also there will be two small boxes mounted on either side of the shelter for tools and accessories and my long pry bars will be mounted along side the shelter.