Active member
Steel Soldiers Supporter
I may cross-post this to other applicable thread(s), but I thought it was worthy of it's own thread in and of itself.
Some time back, I contacted Oshkosh Defense, and was eventually able to obtain the correct part numbers for key-locking outside door handles for the MTVR, #3506900 for the left, and #3506901 for the right.
Oshkosh Defense also referred me to a vendor that they believed would sell to a private individual. That vendor is ATAP in Alabama.
I contacted ATAP, and they agreed to sell to me. They quoted me $355 plus $20 shipping, but were not able to give me a timeline, as Oshkosh Defense has a military-grade QC program that all parts must pass through, and it typically takes quite a while.
Fast-forward to today, and a box from ATAP arrived. Upon unwrapping them, it appears that one of them has been partially disassembled and then reassembled- as both door handles are keyed alike, I'm guessing that somebody took one of them apart to rekey it to match the other one. That would also explain why one door handle was more expensive than the other.
Weather depending, I'll try to get them installed as soon as possible, and report back...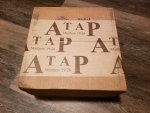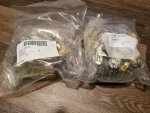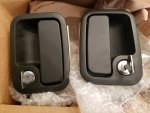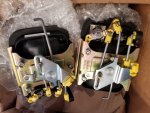 Last edited: