Hey everybody!
Recently purchased a 1966 M109 w/ow and D turbo.
Hours and miles are not too high (don't recall at this moment)
Here is the only pic I have of it at this time: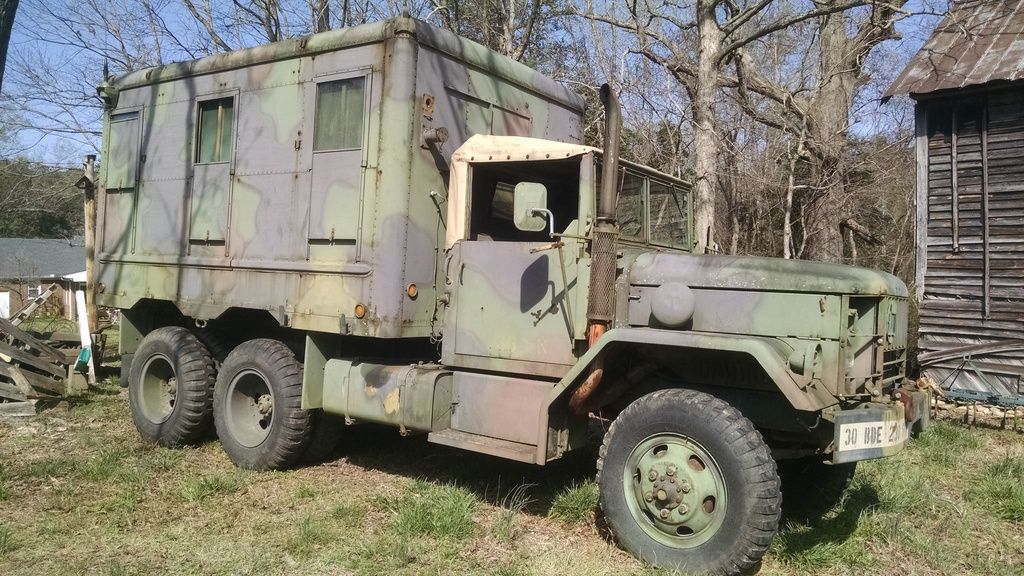 I've been reading a ton, and have begun to fix some issues.
I had to replace one of the brake hardlines that runs along the driver side frame rail. Trying to decide whether or not to go with DOT 3 or DOT 5. I've read most of the threads on the subject, and an building a power bleeder this afternoon. Something odd though. When I first got the truck, there was a leaking hard line, so I replaced it. I have yet to bleed the brakes, but when I cranked the truck after replacing the line, the no air buzzer came on, and the truck would not build air pressure. Does the hydraulic system have to be bled for proper build up of air?
Also. one of the plastic/rubber fuel lines is leaking (where the two connect to the fuel filters)
I see the tube is just oil resistant plastic tubing, but where to get new threaded ends? Can you buy premade hoses (NOS/aftermarket/etc?)
Looking forward to getting this thing on the road, and will get plenty of pics soon. (and figure out an efficient way to post them)
Thanks
Last edited: