BIG DUMMY
Steel Soldiers Supporter
I never knew Nellis AFB had a "petting zoo!" Recently I got to go on a guided tour of areas of the base I've never been able to see before, including walking the flightline and getting up close & personal with various aircraft flown out of the base. At the end of the tour, we were asked if we wanted to visit the "petting zoo" if it was open, so of course we had to check it out. Unfortunately our time there was limited, I could have spent all day there!
I apologize for poor quality of photos; it was late in the afternoon with full sun, so the shadows and confined areas worked against me getting better pics.
Unlike any other armor/equipment collections I've visited on other service's bases, with these items you were encouraged to crawl in, on, and over them as long as you didn't break anything nor get hurt. Pretty cool!!
I was instantly drawn to the 5-ton with Roland missile launcher: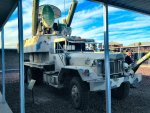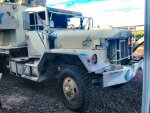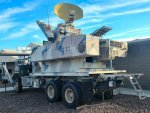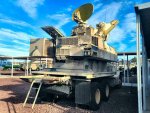 I tried to convince the tour guide that I'd happily swap in a full set of 11.00x20 NDCC tires/wheels to give the truck a more authentic look, and take away these brand-new tires, but it didn't seem to work: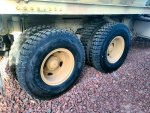 The info plates around this 5-ton: