As a child it was to see my first blazer in the movie "commando" and to stay
, after many years of searching I finally found a blazer (in my country it is very difficult to find this car) and above it was a CUCV here in me country, registered as a civilian, I could not believe it, I had bought a blazer, euphoria invaded me, a feeling of indescribable happiness.
I finally had a m1009 in my garage, so I registered in the forum and began to document myself like crazy, night and day, you are incredible, there is all kinds of information, from all possible fields.
The car is a 1986 m1009, the previous owner told me that it was working, but that was 12 years ago, since then it had never been started again, even so I did not care, I gave him the money and I take it home !!!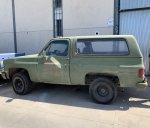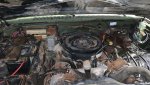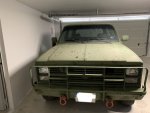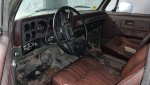 At home I started with the main thing, I disassembled the fuel tank protector to drop it, extract the diesel that was about 12 years old and clean the fuel tank (in and out), the fuel sending unit, and the lines and I did.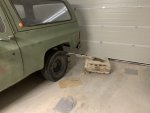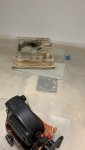 .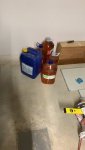 Old diésel (75 liter +/-)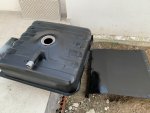 After putting the fuel tank back, I put new diesel, put new batteries with more than 800cc, change the oil and put Shell rimula 15w40, antifreeze 50/50, square filter of fuel wix and oil filter fram.
I opened the door I got on my beloved 1009, I turned the key until the batteries were exhausted with the fuel filter pouring diesel into a bottle and I did not start, at that moment I sent a private message to CUCVRUS asking for help, since each comment and each job What I read and saw in the forum I was doing, I was more impressed. I asked him for help and without hesitation he lent it to me and even today he continues to help me thousands of kilometers away.