Ok Guys, picking up my first M38A1 tomorrow. Rough but a driver. I can get your car down the 1/4 mile as fast as possible but just dipping my tow into these waters. Needed something else to wrench on and one of these has been on my list.
Been doing the research and here's where we're at, pictures attached.
- Title says '53 M38
- Hinged Grill
- Angled Fender Lines
- Thumb Screw Battery Box
- No Tailgate
- No Radiator Supports
- Dash Tag lists MC (this is a little confusing, shouldn't it say MD?)
- Dash Tag Serial # 379## (didn't list the entire number)
- Dash Tag Date Del. Date - Blank
- Dash Tag Inspected Date - Blank
- Patent Tag Serial # matches Dash tag
- Last picture is passenger side front fender, undercoating?
Don't have the other numbers yet, not loosing any sleep if everything doesn't completely match up. Just doing a little digging.
From what I've read this is an early model M38A1 but the Dash Tag reading MC seems incorrect shouldn't it read MD?
That's my first of what will probably be MANY questions.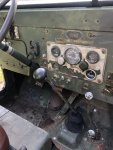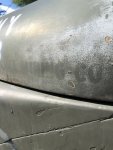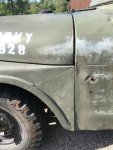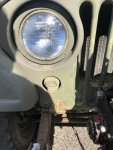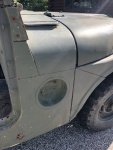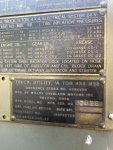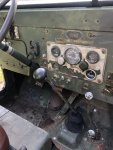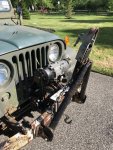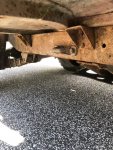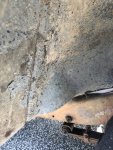 Last edited: