Chaplain
Super Moderator
Steel Soldiers Supporter
September 12, 2018
Ft. George G. Meade, Maryland
Home of the NATIONAL SECURITY AGENCY
This Air Force's oldest EC-130H, tail number 65-0989, was recently decommissioned after 53 years of service and flew from Eglin Air Force Base in Florida to Tipton Airfield near Ft. Meade, Maryland, on September 12, 2018. The former electronic surveillance aircraft will become a new addition to the National Cryptologic Museum's National Vigilance Park.
EC-130H makes a pass over Tipton Airfield.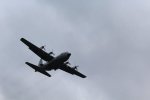 EC-130H makes its final landing.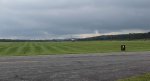 .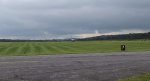 All engines stopped. (for the very last time)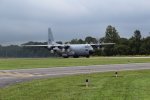 .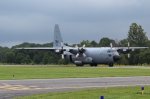 EC-130H towed in following her Final Flight.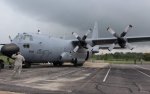 .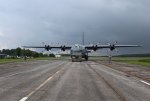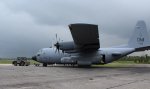 .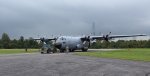 EC-130H cockpit.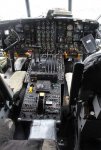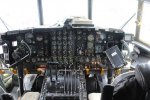 Here's a wonderful link about the EC-130H - her mission, crew and equipment....
https://www.af.mil/About-Us/Fact-Sheets/Display/Article/104550/ec-130h-compass-call/
And, a WIKI for your enjoyment:
https://en.wikipedia.org/wiki/Lockheed_EC-130H_Compass_Call
Or, the the somewhat more generic EC-130 classification:
https://en.wikipedia.org/wiki/Lockheed_EC-130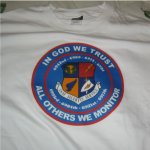 Last edited: