Member
Steel Soldiers Supporter
I thought I would take this opportunity to share a couple of upgrades that I did that you might find useful. I changed my oil a couple of days ago using this new device that I had installed from the last time of draining my oil. Using this EZ oil valve drain w/ 90° elbow worked awesome! I also installed a new oil filter set up. What I also did was to discard the (3) nuts on the underside of the truck frame. I installed (3) 3/8-16 Steel Rivet Nuts To remove the diamond plate and gain easier access to the oil filter for removal and installation. Please see attached pictures. I think some of you will find this very useful I know I did.
1984 M923A1 5 Ton W/NHC-250 Motor..... Picked up these parts from FleetPride EZ Oil Drain valve 25MM-1.5 part # 6802 EZ5 $33.57 / L-Shaped Hose Nipple 5/8" ID part # 6802 EZ-L002 $10.75
In my opinion this was an excellent upgrade and well worth the money.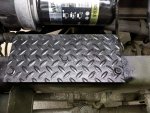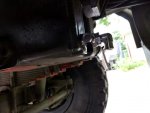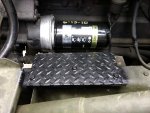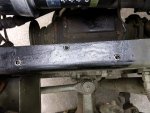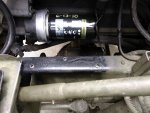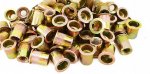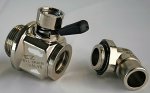 Last edited: