Well-known member
Steel Soldiers Supporter
After a great discussion with a fellow member regarding our MVs and what we do to them, I realized I have a question.
We have four types of MV enthusiasts
"Original"- these are the ones who do their very best to ensure everything on the equipment is as close to the way it rolled off the line as was intended. Their M151 looks like it just rolled off the line. May also be referred to as "rivet counters".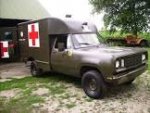 "Spicy"- the ones who, for the sake of expediency-, budget etc, just want their vehicle running and serviceable; original paint with a little rust? All good. Seats torn but serviceable? It's ok. They may upgrade creature comforts, but for the most part the vehicle appears and functions as originally intended.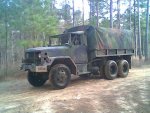 "Extra crispy"- these guys don't care. They think it's ok to do an LS swap on a M37. Their vehicles will have modern upgrades, custom wheels and more lights than a chicken truck...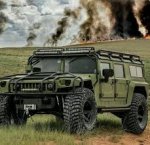 Mixed bucket. Depending on the vehicle, you may go for any of the above.
I know we have several of all types and I'm curious as to where the site leans.
Last edited: