I've just picked up a NSN 6115-01-531-0571 2009 Magnum MMG25 from a surplus auction.
The Isuzu engine label says it is a Model 4LE1NYGV-03 photo attached. The paint on the engine looks fresh like it may have been to rehab recently and hasn't run much since. Label on the fuel tank says it is 46 gal.
I did find a label indicating NSN, Gen Set, with what appears to be a contract # M98823-3182-FLA1, 1ea C/C P 000, Rec-15-1434, the serial nr, and a date 03-19-2015.
The Generator according to online info is supposed to be a 23.8 KVA Marathon Electric 282PSL1505 (1705). I can be sure of this because I can't find a legible label on the Generator. I'm still looking for more info on it.
The control panel on this unit is a small LED screen with two toggle switches for on/of and starting. Two of the three bolts that hold the top of the panel were missing. Looks like someone was searching for something. I think I now know what, see below next few sentences.
Prior to auction the engine was started and ran smooth as silk and Gen produced electricity.
I did a test start, after turning the breakers off, checking the oil and coolant, when I got it home and it ran for about a about a minute, then there was a pop, a flash and the engine shut down with a low oil fault. It appears that I've got a loose electrical connection somewhere in the box. I disconnected the battery immediately. I'm going to hunt it today.
I hope someone can suggest somethings I should check. I'm attaching some photos that show the cleanless of the engine and one will show the only damage I have found which was to the corner of the outer case/cabinet. I have already pulled that dent out. It appears their fork lift driver needs additional training.
I going to try and attach some photos of the condition of this unit.
Thanks in advance for any information or advice, Ken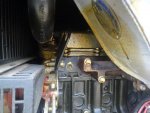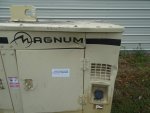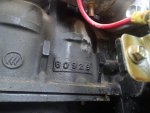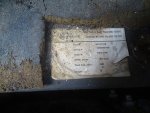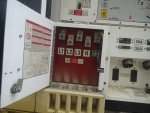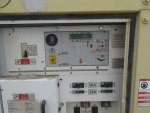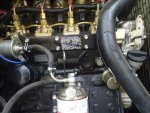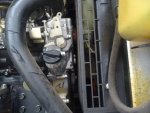 Last edited: