All,
Just starting a thread for the cab modifications of my truck. I do not have a great name for the truck, but it is coming I am sure soon.
First up for posting….. Sound Proofing.
I started with two kits of 3/4 Dynamat Hood liner under the dog house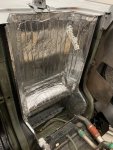 Next, I started installing one layer of KillMat. I did the entire floor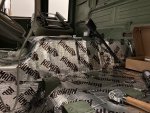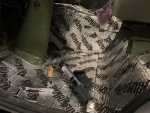 I also did the side walls then added (the back wall and roof will wait until I have the crawl through installed)
on the side walls, I also installed Noico Red 315mil foam.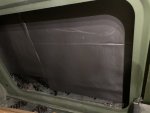 Then I went to the doors. I did the inside and inside of the outer panels.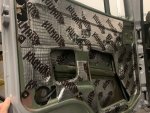 then I installed the Noico Red inside the doors.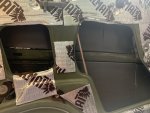 then I installed KillMat on the backs of the door panels and kick panels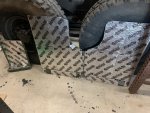 then I measured and found out the the recess in the door is almost the same thickness as the Noico Red, so I did a crappy job of measuring and installed Noico Red on the back of the door panels.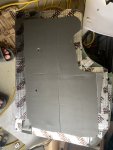 I also replaced all of the plastic clips and added M6 rivnuts so I can carry the extra weight.
I plan to use Noico Red on the backs of the Kick panels as well…. Why not.
so far I have used 2 boxes of KillMat and barely dented one box of Noico Red. I will post more pictures as I go. I did not do a before and after sound study, but I will definitely do an after study.
That is it for today. Interior floor mats is coming up soon, then AC, and BMW X3 electric/heated seats.
Last edited: