Member
Steel Soldiers Supporter
Took a pair of heads to a machine shop. One was cracked and the other one needs to be resurfaced according to the machinist. Have ordered a NOS to replace the cracked one and I'm undecided as to replace or have the other one resurfaced.
I would like to know if fellow members have had good luck with getting heads resurfaced or better to replace? If you so, did you use the
thicker gasket
sold by Felpro?
Both the military manual and the GM training manual say to replace if uneven over certain tolerances, attaching screenshots of both for reference.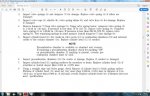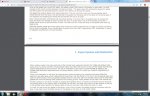 My site Google Fu found only this thread on the topic:
https://www.steelsoldiers.com/showthread.php?56160-6-2-minimum-head-thickness