I've gotten myself into another hobby. Collecting antique Hamilton 992 watches.
I did not realize until just recently that the military used these watches almost exclusively. Yes they used a few other manufactures, but the Hamilton's where there "go to" watch.
I just bought a 1944 official military Hamilton. Don't know if it served in combat but it did serve !
I've started buying tools and have been repairing some of my new acquisitions. It is really different then working on trucks I can tell you !
Also quite satisfying when you get a watch back together and it works !
Here's some pictures of my little collection including my Official military one.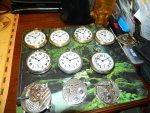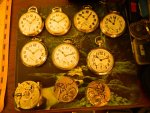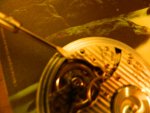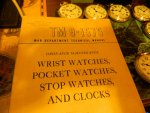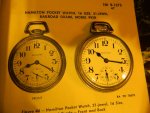 In picture three I'm pointing to the "U.S. Gov" stamping showing this was a official military watch.
Picture five has my watch on the right next to the picture in the TM.
I know this is pretty far out there for a Military Collectors site, but hey if we can have water pumps and steam cleaners. Then we can have Watches too !
I'm pretty sure there are not many "Horologists" out there on this site, but this way Steel Soldiers can honestly say they don't discriminate against any Military Equipment !