Chaplain
Super Moderator
Steel Soldiers Supporter
This thread is dedicated to the T-1A Jayhawk. Originally designed to fulfill the USAF's RFQ (Request For Proposals) for the TTTS (Tanker Transport Training System) concept of a cost-efficient way to train pilots for HEAVY aircraft. The idea was to use an aircraft with flight ops costs as low as $1000/flight-hour instead of an actual C-5 or KC-10 with ops costs upwards of $50,000/flight-hour (late-1970's cost estimates).
Share here your photos, stories, experiences, links and other resources.
Here's the first of several WIKI links for your education and enjoyment:
https://en.wikipedia.org/wiki/Raytheon_T-1_Jayhawk
To augment your historical background on this aircraft, you can also look at these links relating to the plane's genetics....
https://it.wikipedia.org/wiki/Mitsubishi_MU-300_Diamond
https://en.wikipedia.org/wiki/Hawker_400
More on Mitsubishi's executive aircraft project(s):
https://en.wikipedia.org/wiki/Mitsubishi_MU-2
And where would we be without the obligatory PICTURES . . .
.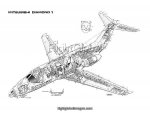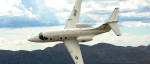 .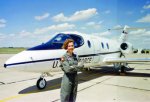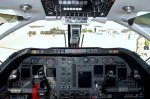 .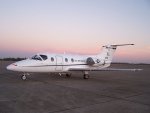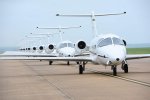 .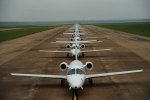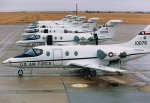 .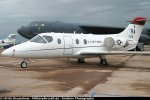 Very personally, I am particularly fond of this aircraft. From the summer of 1979 until Mitsubishi transferred production to Beech in 1986 I was on the avionics and electrical engineering design team that helped earn this aircraft (and other versions by Mitsubishi) it's Type Certification. I dedicated 7 years of my engineering career to seeing this plane fly - and prove itself for the TTTS project. However, Congress would not authorize the USAF to purchase the plane since it was branded MITSUBISHI ! After all, Mitsubishi had built the ZERO's that bombed Pearl Harbor - how politically incorrect would that be?!?!?
So, a plan was hatched to transfer the design and production to Beech (later becoming Raytheon, then Hawker). Within months of re-branding the EXACT SAME PLANE, congress excitedly authorized the deal. Little did the politicians realize that the airframes were still being built in Nagoya, Japan, crated and shipped to Beech Aircraft in Witchita, Kansas (instead of going to Mitsubishi Aircraft International (a US Company) in San Angelo, Texas) for final assembly, avionics installations and completion.
I was invited to follow the project to Kansas, but their offer was not favorable. Hence, I bid farewell to this awesome aircraft but still follow her closely. In fact, they can be seen almost daily above San Angelo as they use our Municipal Airport as one of their training waypoints. Often they land here for lunch, fly over in multi-plane formations, and even do some HOT approaches. Gotta luv that training!!!
Our house sits directly under the normal glide-slope, and with her very unique engine sound (a somewhat high pitch, but not quite a whistle) I often dash outside and look up with a bit of pride, privileged to have been a part of her history.
Last edited: