Moderator
Moderator
Steel Soldiers Supporter
Ok got a slew of these the other day and they looked like normal military Budd lug wrenches on the auction site that have fit MV trucks since WWII, but they are not. They dwarf a normal set and are NSN 5120-01-070-8386 and Ken-Tool P/n 40401. Socket sizes, 1-3/4in Hex & 15/16in square.
TR10 socket & TR11 handle What do they fit??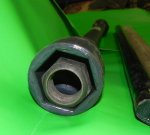 with normal M35, M 939 dual nuts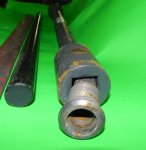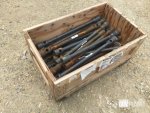 handle and wrench are 31"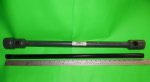 https://www.alltiresupply.com/products/ken-tool-hd-truck-wrench?variant=16348253317
​