OK it took me the entire day to get it done but I was able to make a safe haven for my M1009 build. Still Beware. Lost for Words and First in Line are creeping on us all. I seen he had activity yesterday. I am no CSI technician as far as computers but I can see when he is on line. When I went out to my garage it was full blown mess. Rebuilding and painting my barn project had taken over the empty bay.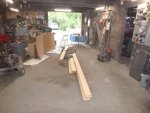 After sorting, burning and cleaning up things I was ready to put Built in a Barn 1 back in the bay. I still have room to work on my barn painting and repair project. The bay is clean and dry.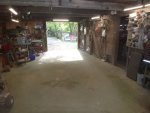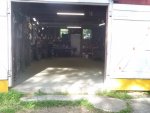 Now Built in a Barn 1 has a safe haven to stay out of the rain and sun till other plans can be made. I was going to wash it but figured why introduce water to it to stay dry. And it will get dusty in here anyway. Dust protects against moisture.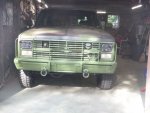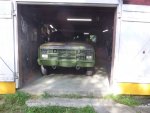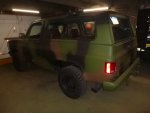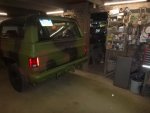 And every thing is accessible. Thank you for the support. Take Care and Be Safe.
Last edited: