I am in the process of installing a lift hoist in my 1972 M35A2. I will try to include as many details as I can so it will be informative for other members attempting to do a similar conversion.
I purchased a Harsh RL-D40 hoist kit with a 24V power pack. Total price was $2300.00. This lift will have the ability to dump over 10 tons to a 55 degree angle.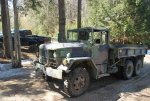 Started off by removing the sides.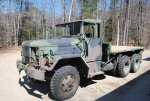 Then disconnecting all of the lights, and removing all of the bolts securing the bed to the frame.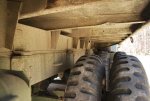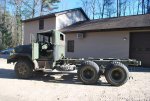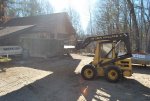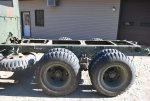 Harsh D40 hoist. I was very impressed with the quality and craftsmanship of this assembly.