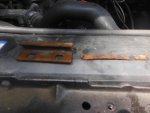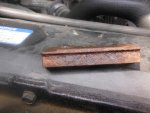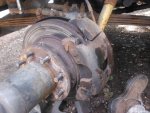 The brakes were tight and the wheel was hard to turn. I se why now. Easy fix. The tightening wedge is broken. I have extras.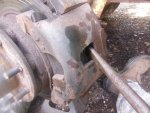 I pried the brake caliper away from the rotor to get some free play in the caliper.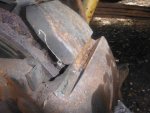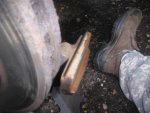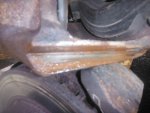 The slide surface tells the whole story. I have DOT 5 in mine from bleeding the brakes. It helped a bit but wire brushing them with a rotary brush cleaned them up nicely. I added a new inner pad clip. It was Made in USA.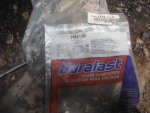 Autozone.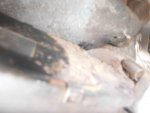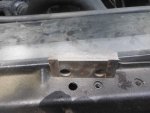 Slide surfaces all cleaned up and smooth. They don't need replaced. But I have new ones if they did.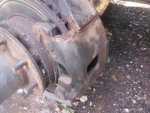 I used copper never seize and applied it to all sliding surfaces. The left side is complete and my Wife called me for lunch. Now onto the Right side. First obstacle. The stripped bolt in the bracket. I used a chisel and it came right out. Steel recycles and new ones are available.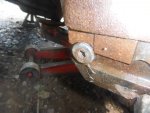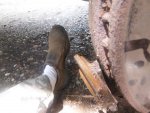 That was easy. Another tip. I brushed never seize on the back of the wheels and the hub face where the wheel contacts the hub. The wheel was very rusty at the center and when I removed the very rusty 8 lug nuts the wheel came right off. I will add a bit of Copper never seize to the lug studs also again. Have a Great Day and Be Safe. I want to finish this right front brake and move onto another project in the woods.